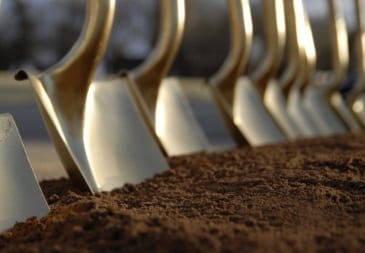 A new school in northeastern Baltimore County is set to break ground.
Charlene Behnke, principal of the new northeast elementary school, will be joined by BCPS Interim Superintendent Verletta White and Baltimore County Executive Kevin Kamenetz to break ground for a new, $49 million school in the Perry Hall/White Marsh area of Baltimore County.
The groundbreaking will be held on Monday, November 20, at 10:30 a.m. at the site of the new school, which will be located at 4816 Joppa Road, Perry Hall, MD, 21128.
"This is Perry Hall's first new school in a quarter-century, and one of three additional schools that will reduce overcrowding in northeastern Baltimore County," said Baltimore County Fifth District Councilman David Marks. "It is a significant milestone for the families of Perry Hall and White Marsh."
Story continues below
The new school, which is scheduled to open to students for the 2018 – 2019 school year, will have a state-rated capacity of 725 seats and is planned to meet the silver LEED environmentally-friendly building standards.
Facebook Comments