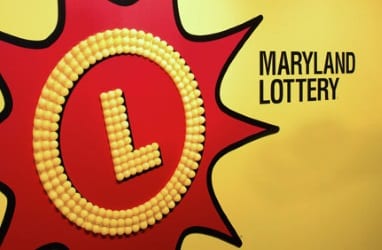 It was a very lucky night for one struggling Baltimore bartender. She was behind on some bills and in need of extra cash when a tip in the form of two Maryland Lottery scratch-offs came her way. That tip started her journey to a $100,000 top-prize scratch-off win.
The 32-year-old played the two instant tickets, winning $10. When she got off work, the bartender stopped at Essex BP on Eastern Avenue to cash in her winning scratch-off and reinvest the prize in another instant ticket. She chose the Super Triple 10s scratch-off and headed home to play the $10 game.
The loyal Lottery player scratched the symbols first before revealing the prize on an instant ticket. As she uncovered the prize area, she saw zero after zero resulting in a $100,000 win. In shock, she woke up one of her step-daughters to check the ticket. Upon further inspection, the prize was confirmed.
"When I realized it was real, I cried," said the winner. "This really comes at a good time." She immediately called her grandmother to share the news and then couldn't sleep, thinking about the $100,000. She sealed the ticket in an envelope with packing tape and gave it to her grandmother to keep safe until she could claim the prize at Lottery headquarters in Baltimore. Joining the winner on her trip to the Lottery Winner's Circle were her grandmother and an uncle.
Advertisement

"This is too wonderful to believe," said the winner's grandmother.
"She also was in an accident two weeks ago and really needs a car," her uncle said. "Instead of the cheaper cars we were looking at, now she can get something nice."
That is exactly what the engaged winner plans to do. Getting a car and paying off bills top her to-do list, along with taking a short vacation and building up her savings account.
"I can get my feet back on the ground," said the grateful winner. "This is a blessing."
Also in the money is Essex BP, her lucky retailer. The Baltimore County gas station located at 220 Eastern Avenue in Essex earned a $1,000 bonus from the Lottery for selling the top-prize scratch-off in the game.
Facebook Comments