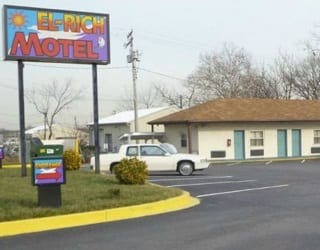 Police are investigating after three people were robbed at a Rosedale motel over the weekend.
At just before noon on Sunday, a suspect robbed three victims at gunpoint and demanded money orders while at the El-Rich Motel, located in the 8200 block of Pulaski Highway.
After robbing the victims, the suspect fled the scene.
Anyone with additional information on this crime is asked to call the White Marsh Precinct at 410-887-5000.
Facebook Comments