UPDATE 2: A black bear has been spotted in the Nottingham area.
UPDATE: A black bear was spotted on Saturday afternoon in Doncaster Village in the Carney area.
Original story below…
———
TOWSON, MD—Local residents have begun reporting some odd visitors in Baltimore County…black bears.
On Thursday, a black bear was spotted at Hillendale Country Club in Phoenix and on Friday, a black bear was spotted along Cromwell Bridge Road.  Black bears have also been seen near Providence Road and in the Chatterleigh neighborhood.
Officials say the best way to avoid bear problems is to take precautions to not attract them in the first place. Never feed bears.  They will associate people with food and may become a persistent problem for you and your neighbors. It is illegal to feed bears in Maryland.
If you encounter a bear, remain calm. Don't panic.  Leave the area.
Additional information can be found on the Department of Natural Resources website here.
Additional bear safety tips can be found at BearWise.org and in the guide below.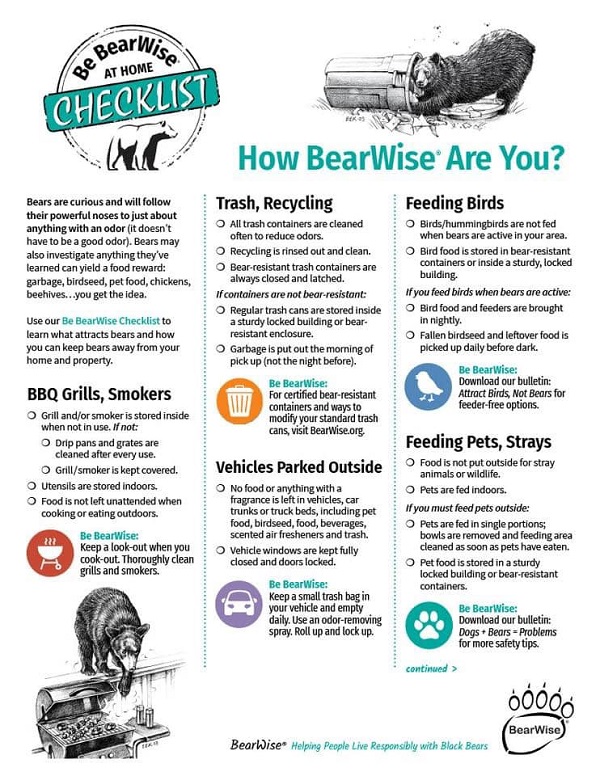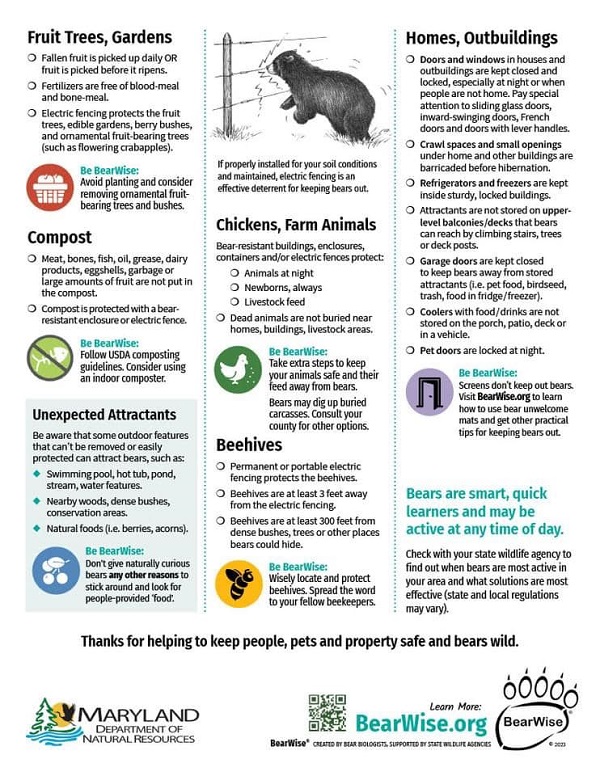 Featured photo via Hillendale Country Club