BALTIMORE, MD—While it was around 80 degrees on Thursday, the Baltimore area will likely see some wet snow on Saturday.
The National Weather Service says clouds will increase late Friday night with a snow/sleet/rain mix arriving by mid-to-late morning on Saturday.
Some light accumulation is possible, mostly on grassy areas only thanks to the recent warm weather.
Additional information is available in the NWS graphic below.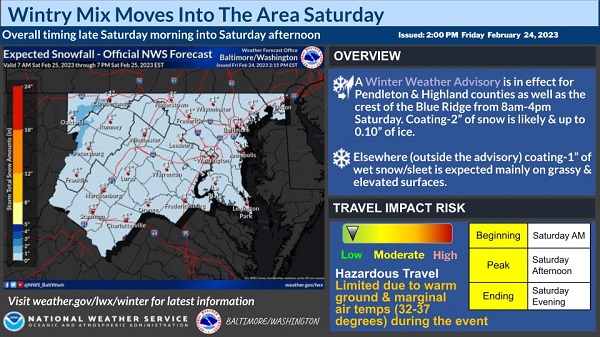 Featured photo via Pixabay