NOTTINGHAM, MD—A new northeastern high school moved one big step forward on Tuesday night.
At the Baltimore County Board of Education meeting held on January 24, the board approved a change to the county's capital budget request that will allow BCPS to consider sites other than Loch Raven High for a new school – a site the community widely does not support.
Board Chair Julie Henn says one such site is the Lafarge Quarry. A portion of which has been dedicated to Baltimore County for use for a school.
"I'd like to thank my colleagues, especially Baltimore County Councilman David Marks, for their incredible efforts," said Henn following the decision. "Thank you also to the many community members who contacted us in support."
"I look forward to receiving the recommendation of BCPS and to moving forward with plans to address the needs of our northeast high school students," Henn added.
Councilman Marks, who pushed for the Board to consider alternate locations, echoed this sentiment.
"Last week, the County Council passed my resolution urging that the Lafarge site in Middle River be reviewed," said Councilman Marks on Tuesday night. "I thank all my supportive colleagues, especially Julie Henn, for their help! This is a historic step forward."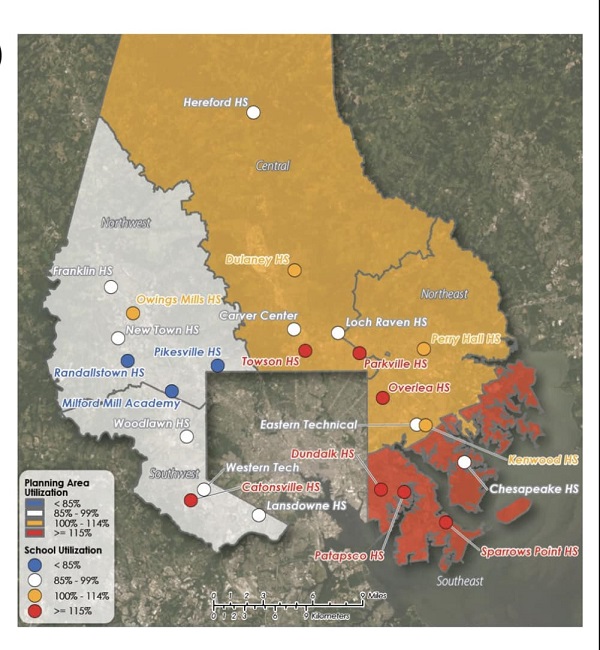 Facebook Comments