NOTTINGHAM, MD—A wintry system will move through the Baltimore area on Wednesday morning.
The National Weather Service says light snow is likely to develop before 10 a.m., then rain and snow will mix between 10 a.m. and 1 p.m., then precipitation should change to all rain after 1 p.m.
The chance of precipitation is 100%, however new snow accumulations will likely be less than half an inch in and around Baltimore.
A Winter Weather Advisory has been issued for western Maryland, where an inch or two of total accumulation is expected.
Additional details can be found in the NWS graphic below.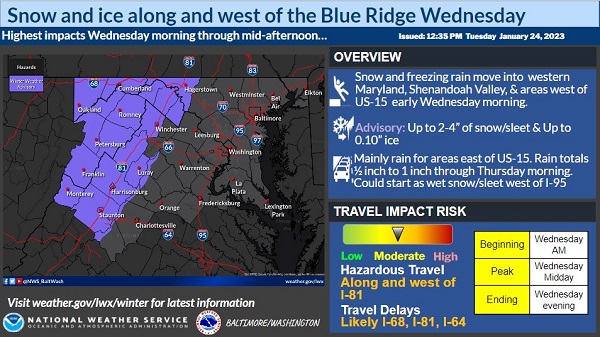 Facebook Comments