TOWSON, MD—A 13-year-old who founded a very special non-profit was recognized in Towson on Saturday.
Zechariah Cartledge has raised over $1 million through the Running 4 Heroes program. The initiative provides grants to injured first responders.
In 2019, Running 4 Heroes officially became a non-profit 501(c)(3). According to the website, "Zechariah runs one mile for every first responder who makes the ultimate sacrifice in the line of duty. He wants to honor those who gave up their life so we may live in a better world."
Running 4 Heroes helps to fund the following missions:
Fallen Hero Flag Mission – For every mile that is run for fallen first responders, R4H will send the flag that was carried to the family and/or agency of the fallen hero along with a handwritten note.
Injured First Responder Grant Program – Each month, R4H will donate a minimum of $10,000 to a first responder who was injured in the line of duty. In 2020, the organization awarded over $85,000 in grants and will award no less than $120,000 in 2021.
K9 Vests and Safety Supplies – Each month, R4H will present a different K9 officer with a ballistic vest and/or safety equipment.
Travel Mission – Provides first responders and surviving families with the opportunity to meet the youth of this mission.
Councilman David Marks recognized Zechariah on Saturday in Towson.
"It was an honor to welcome this Florida native to Baltimore County this morning," said Councilman Marks. "What an inspiration!"
Those who wish to donate to Running 4 Heroes can do so online here.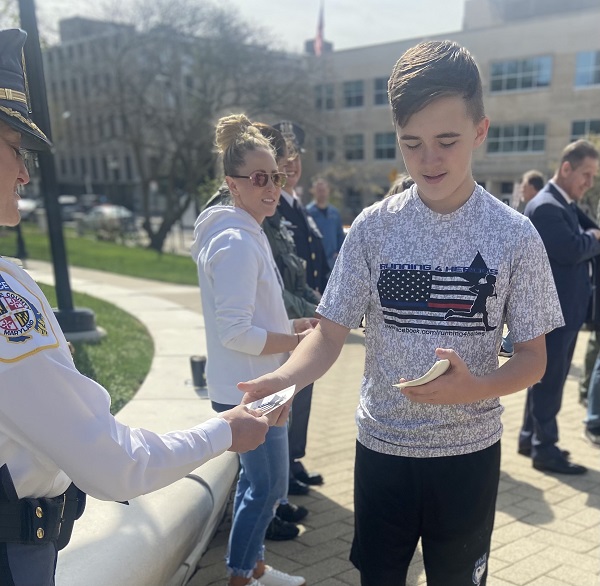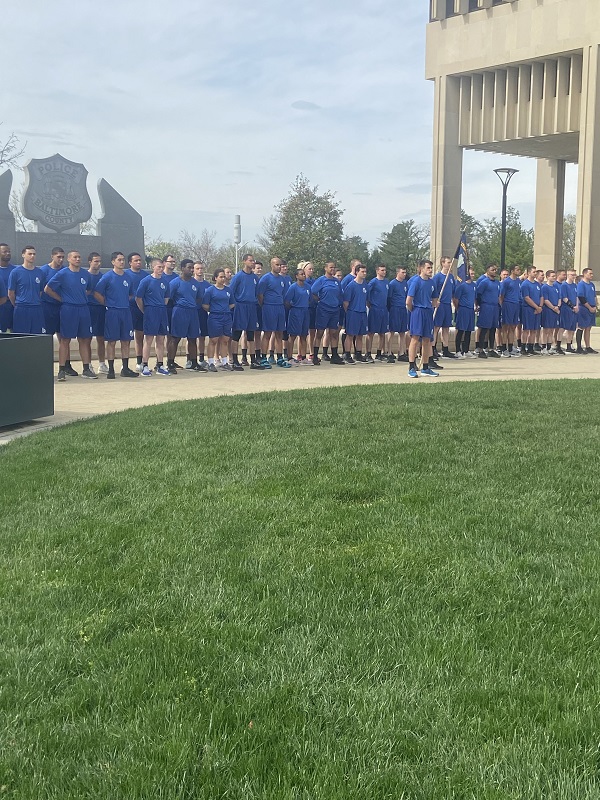 Photos via Councilman Marks and the Baltimore County Police Department