BALTIMORE, MD—It seems March will go out like a lion this year in Maryland.
Winter will make a return to the Mid-Atlantic region this weekend with some snow in the upper Susquehanna basin and much below normal temperatures for Sunday and Monday in the Baltimore area.  By Monday, high temperatures will be 10 to 20 degrees below normal.
Lows on Sunday night and Monday night will drop back down into the mid-20s and Monday's high is only expected to be around 43 degrees.
After the cold front passes through, the next system will arrive in the Baltimore area on Tuesday night into Wednesday morning with a 30% chance for snow.
The cool-down should be brief as temperatures are expected to rebound by the end of next week.
Additional information is available in the graphics below from the National Weather Service…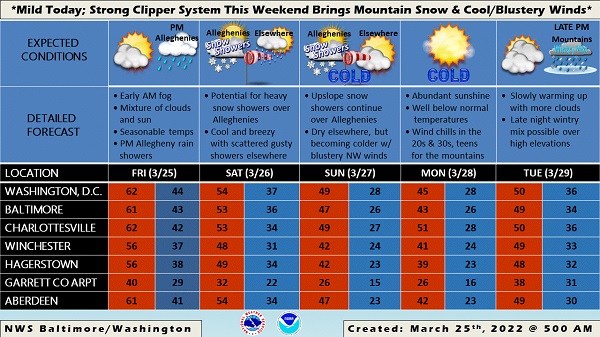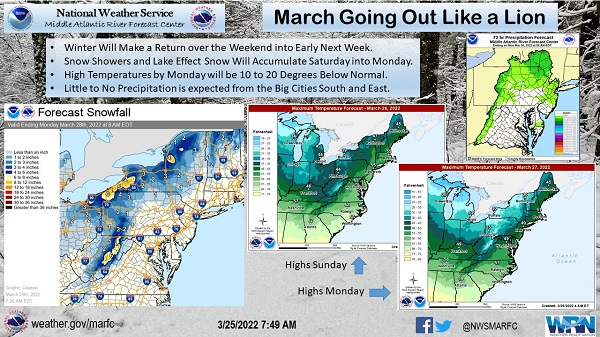 Featured photo via Pixabay
Facebook Comments