KINGSVILLE, MD—The Friends of Jerusalem Mill will hold their annual First Responders Day event on Saturday, August 14, at Historic Jerusalem Mill Village from 11 a.m. to 3 p.m.
The mill is located at 2811 Jerusalem Road in Kingsville (21087).
The organizers of the event will be honoring the first responders and acknowledging the sacrifices of these local men and women.
Joppa-Magnolia Volunteer Fire Department, Kingsville Volunteer Fire Department, Maryland State Police Trooper 1 Medivac (weather and emergencies permitting), Department of Natural Resources' forestry division, and Maryland Park Service are conducting a family friendly event with fire equipment, demonstrations, displays, K9 demos and activities for young and old.
Story continues below
There will be food trucks and beverages for purchase, raffles, fire fighting competition. and rescue demos.
Activities begin at 11 a.m. with the opening ceremony.
Parking will be available at the village, but carpooling is encouraged.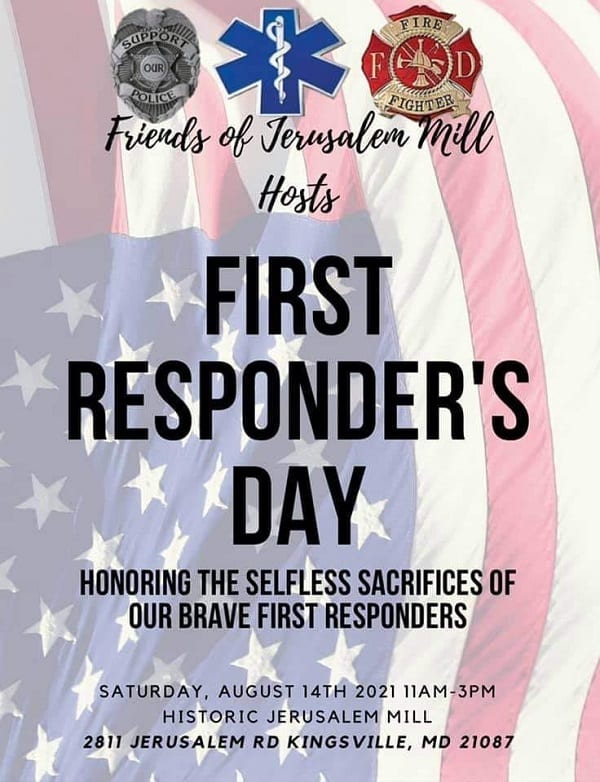 Facebook Comments