NOTTINGHAM, MD—The National Weather Service has issued a Severe Thunderstorm Watch for the Baltimore area.
The watch is in effect for Baltimore County and Baltimore City from 2:45 p.m. until 9:00 p.m. on Thursday.
Scattered to numerous showers and thunderstorms are forecast Thursday afternoon and evening.
Some of the storms may produce damaging wind gusts. An isolated tornado or hail cannot be ruled out.
A Flash Flood Watch is also in effect for the Baltimore area.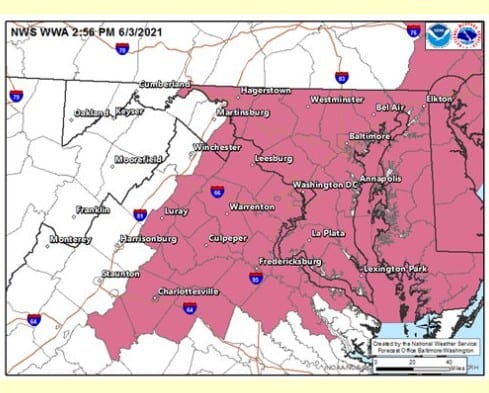 Facebook Comments