NOTTINGHAM, MD—There is a chance for some severe weather in the Baltimore metro area on Wednesday.
The National Weather Service says there is the potential for severe thunderstorms across Northeast and into the Mid-Atlantic states.
Damaging wind gusts are expected to be the primary threat, but large hail and a few tornadoes are also possible.
Residents should stay tuned to their local forecast throughout the day on Wednesday.
More information is available in the graphic below.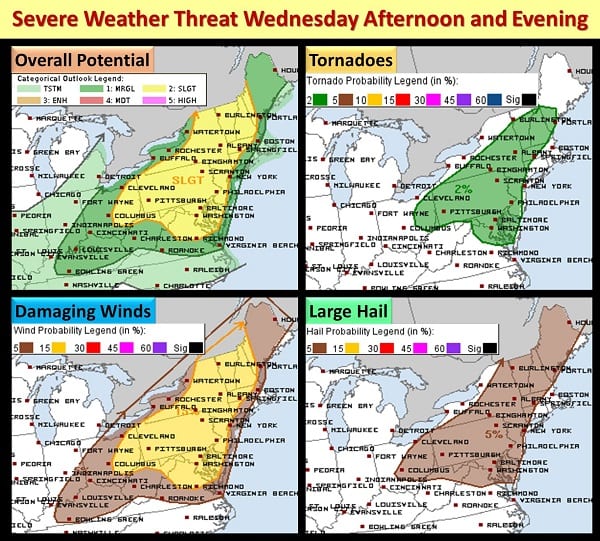 Facebook Comments