NOTTINGHAM, MD—The National Weather Service has issued a Severe Thunderstorm Watch for the Nottingham area through Tuesday evening.
The watch will remain in effect until 8 p.m. EDT.
Showers and thunderstorms are likely to develop Tuesday afternoon and into Tuesday evening.
A few of the storms may be strong to severe, with damaging wind gusts and hail being the primary threats.
An isolated tornado cannot be ruled out.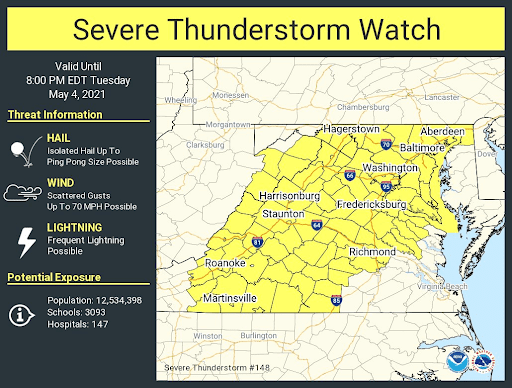 Advertisement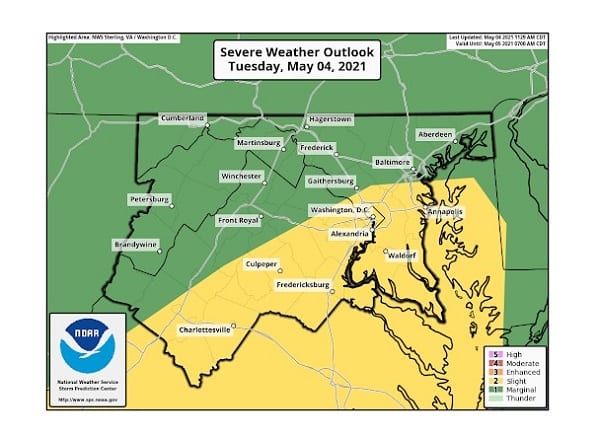 Facebook Comments