UPDATE 2: As of 4:30 p.m. on Tuesday, the Nottingham area has been downgraded to a Winter Weather Advisory – details here.
UPDATE: The National Weather Service has issued its first call for snowfall totals in the Baltimore area.
Original story below…
——
NOTTINGHAM, MD—The National Weather Service has issued a Winter Storm Watch for the Baltimore area.
The watch will be in effect from Wednesday morning through ;ate Wednesday night.
Forecasters are expecting heavy snow, with total snow accumulations of greater than 7 inches possible in some areas.
Travel could become very difficult.  A wintry mix could affect accumulations over portions of the watch area and result in a sharp gradient of snow totals across a small distance.
Residents should monitor the latest forecasts for updates.
More information is available in the graphic below from the National Weather Service.
Advertisement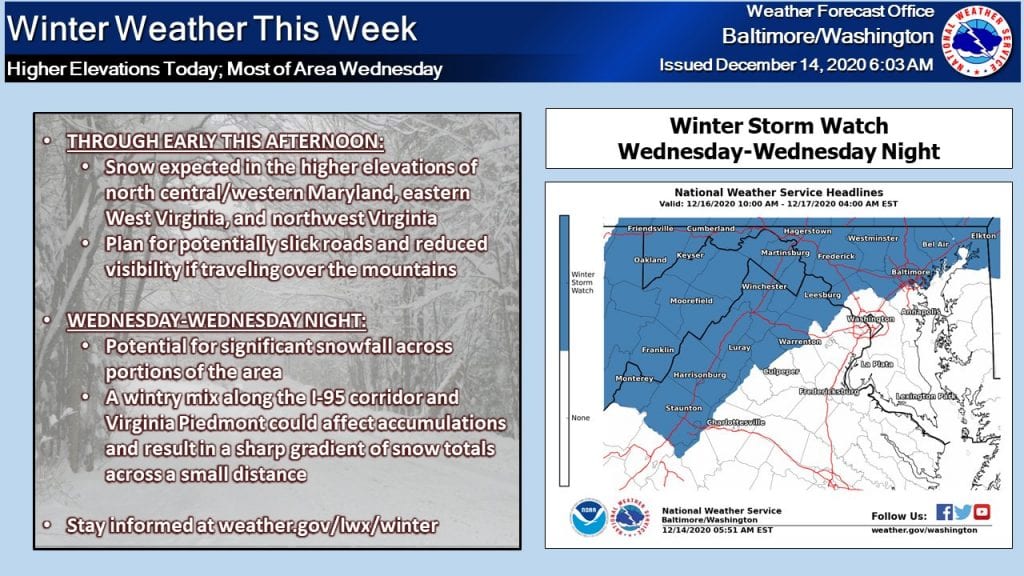 Facebook Comments