NOTTINGHAM, MD—As reported on Monday, smoke from the wildfires on the west coast is causing hazy conditions throughout Maryland.
"Smoke from the western U.S. wildfires is being carried by the jet stream across the Mid-Atlantic, causing a 'hazy' sky," officials with the National Weather Service Baltimore/Washington said on Tuesday afternoon. "A cross-section of the air above us shows the concentration of smoke between 15-25 thousand feet, which is why we largely can't smell the smoke at the surface."
Similar conditions are expected throughout the week here in Maryland.
Experts say the total economic impact of the fires this year could be between $130 billion and $150 billion.
Several suspects are in police custody and facing arson charges in connection with the fires, including an Oregon man who was arrested twice within a 12-hour period.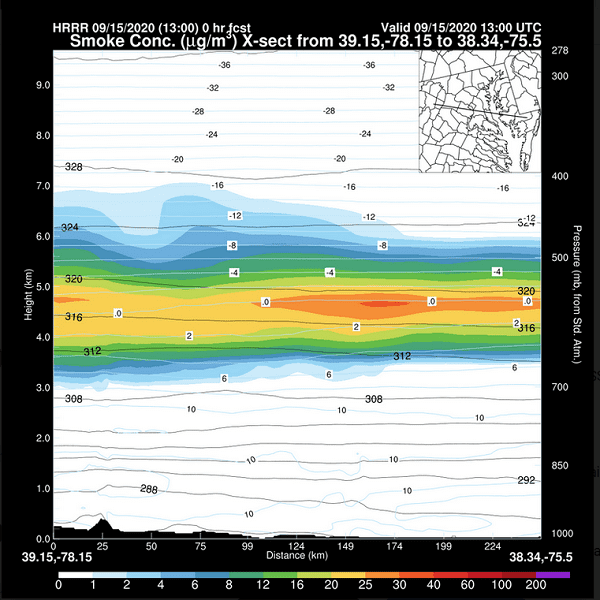 Facebook Comments