NOTTINGHAM, MD—The National Weather Service has issued a Severe Thunderstorm Watch for the Nottingham area.
The watch covers all of Baltimore County, Baltimore City, and Harford County and will remain in effect until 11 p.m. on Tuesday.
Damaging wind gusts from scattered severe thunderstorms are possible Tuesday afternoon and into Tuesday evening.
The greatest risk is over northern Virginia, western and central Maryland, and eastern West Virginia between 4 p.m. and 8 p.m.
There is an isolated threat for flash flooding.
Residents should stay tuned to local forecasts.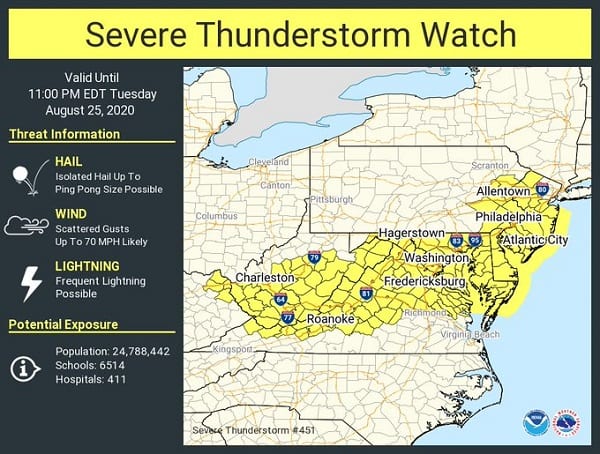 Facebook Comments