NOTTINGHAM, MD—A Flash Flood Warning has been issued for the Nottingham area.
The warning will remain in effect until 1:30 – 1:45 a.m.
At 9:30 p.m., the National Weather Service said Doppler radar indicated thunderstorms that were producing heavy rain across the area.
Up to two inches of rain have already fallen. Rain of one to two inches is expected in the next hour.
Flash flooding is ongoing or expected to begin shortly.
Residents should stay alert for flooding of small creeks and streams, urban areas, highways, streets and underpasses, as well as other drainage and low lying areas.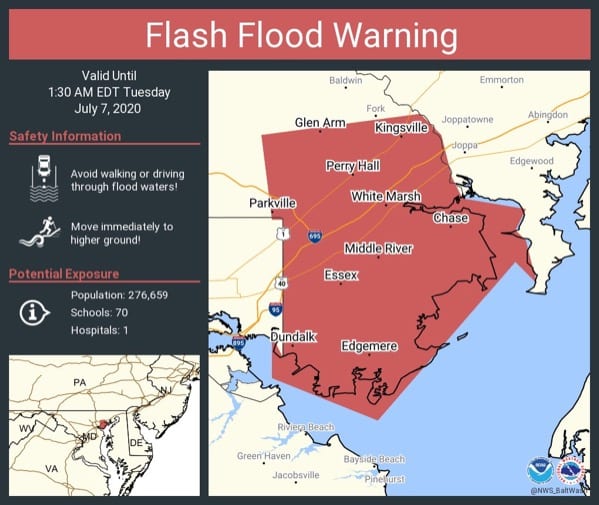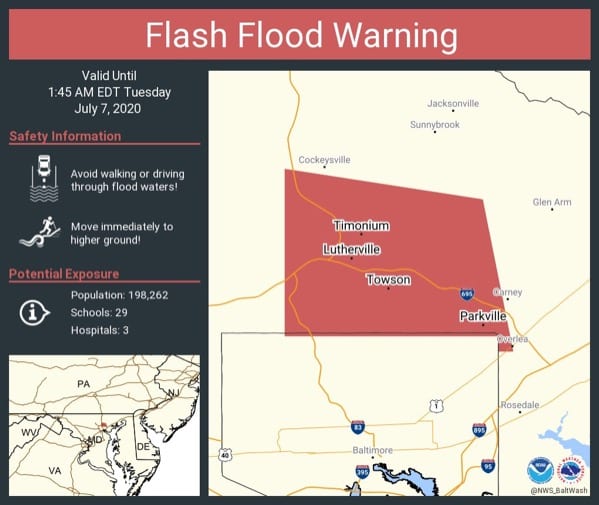 Facebook Comments