NOTTINGHAM, MD—The National Weather Service has issued a Severe Thunderstorm Watch for portions of Maryland.
The watch covers Baltimore County and Harford County and will be in effect until 10 p.m. on Thursday.
Showers and thunderstorms are expected on Thursday evening.
Story continues below
The National Weather Service says scattered incidents of damaging winds are possible.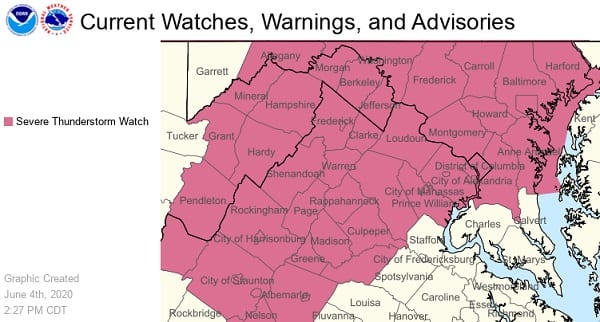 Facebook Comments