CARNEY, MD—Baltimore County Councilman David Marks on Tuesday night announced that BGE will initiate utility work in the Parkville/Carney community with a gas modernization project on Woodcroft Road.
A copy of the letter from BGE to neighbors can be viewed below.
Baltimore County has started to improve curbs and resurface roads throughout the Woodcroft community and some of the neighborhoods between Joppa Road and Old Harford Road.
Story continues below
Councilman Marks noted that utility work needs to precede any resurfacing.
"These neighborhoods along the Joppa and Old Harford Road corridors have not been improved in decades, and I am pleased the county is prioritizing them for resurfacing," said Councilman Marks.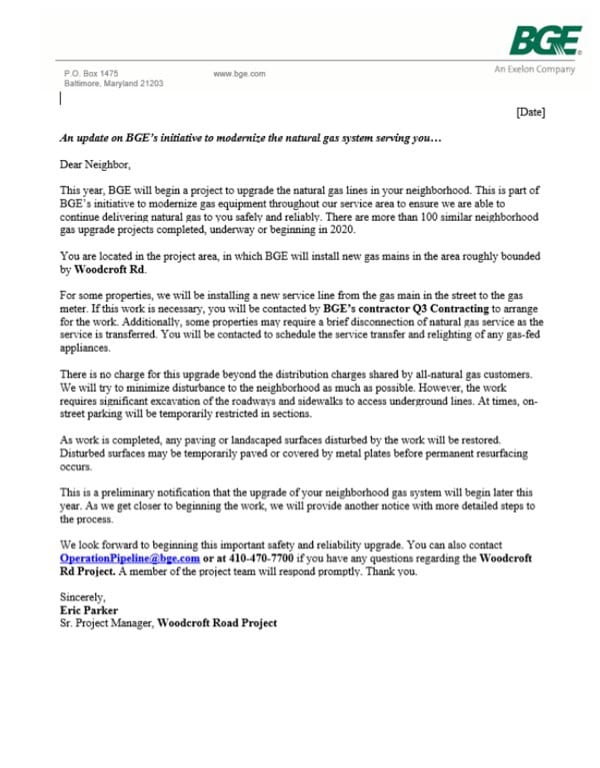 Facebook Comments