NOTTINGHAM, MD—A well-known Fullerton shop will soon be closing its doors.
Wild Bill's announced on Tuesday that their iconic "brick & mortar" sports apparel location on Belair Road would soon be closing.
"After decades of serving our wonderful community, we sadly regret to inform all of our beloved and fans that our landmark retail store is closing it's [sic] doors," reads an announcement on the company's Facebook page. "Most of our great items will now be available online only at www.wildbillsapparel.com."
Story continues below
The brick & mortar location will be offering up to 75% off on selected items until the shop closes.
An official closing date has not been announced.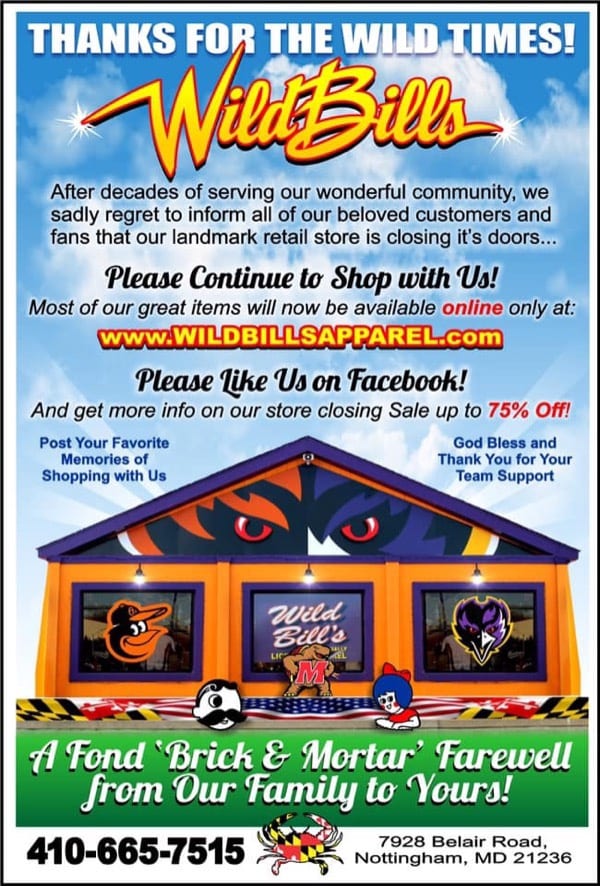 Facebook Comments