ROSEDALE, MD—Crews are on the scene of a Saturday afternoon vehicle fire on Interstate 95.
The fire was reported at just before 3:30 p.m. along northbound I-95 just past the I-695 interchange.
The two left lanes along northbound I-95 are currently blocked.
Story continues below
Motorists should use caution in the area.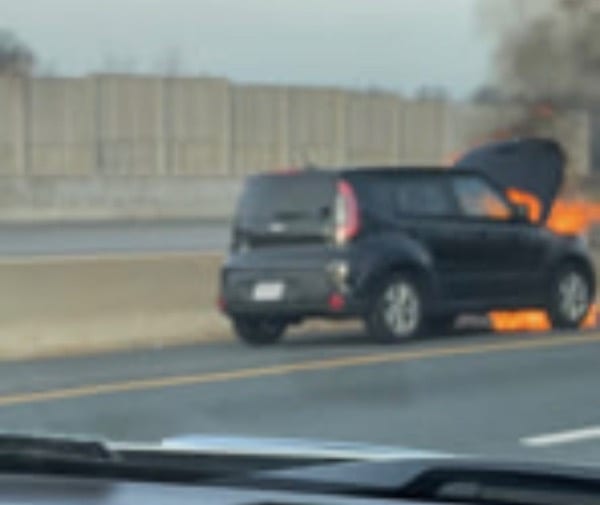 [Image via Roxanne Kern]
Facebook Comments