PARKVILLE, MD—An annual tradition continues this December in Parkville.
The 9th annual Christmas Tree Lighting Ceremony will take place on Saturday, December 7, 2019 at 6 p.m. (rain or shine).
The event will be held in the Parkville Shopping Center located at the corner of Harford Road and Taylor Avenue (21234).
There will be holiday music with Norm Hogeland, caroling with the St. Ursula School Choir, lighting of the tree, and Santa himself will arrive on a fire truck.
The annual event is sponsored by the Greater Parkville Community Council and Parkville Shopping Center.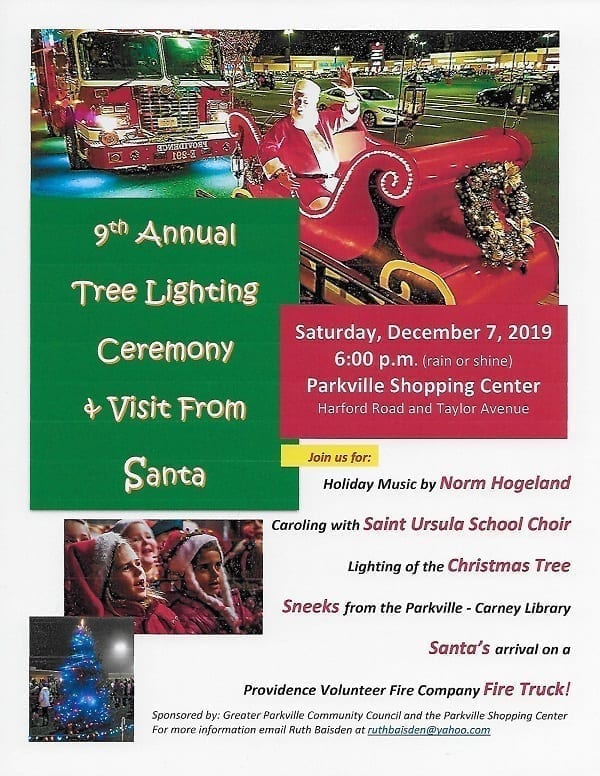 Advertisement
Facebook Comments