PERRY HALL, MD—A very special celebration will take place in Perry Hall next month.
St. Michael Lutheran Church (Troop 732) will celebrate their 100th Eagle Scout.
The Eagle Scout Ceremony & Reunion honoring Brian Salsberg and Christopher Tang will be held on Saturday, November 9, 2019, with a ceremony at noon and lunch to follow.
"Congratulations to Troop 732, chartered to Saint Michael Lutheran Church in Perry Hall, which celebrates its 100th Eagle Scout in November," said Councilman David Marks.
Story continues below
St. Michael Lutheran Church is located at 9534 Belair Road (21236).
For more information, contact Bob Jones at rocnrbn2003@yahoo.com.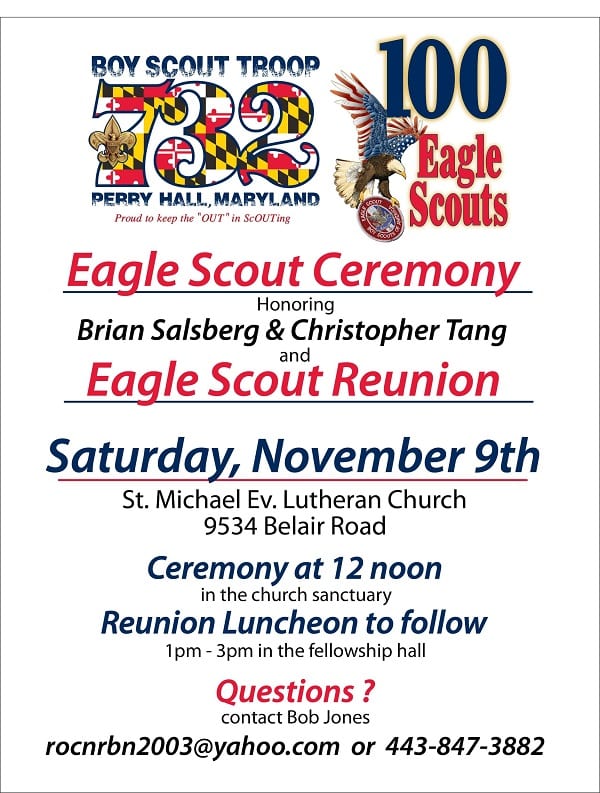 Facebook Comments