JOPPA, MD – The National Weather Service has issued a Severe Thunderstorm Warning for portions of the NottinghamMD.com coverage area.
The warning covers the Joppa and Fallston areas and will remain in effect until 6:45 p.m.
Primary threats include wind gusts of up to 60 MPH and quarter-sized hail.
Story continues below
Radar also seems to indicate that storms are developing over the Essex, Middle River, and Nottingham areas.
Residents should stay tuned to their local forecast.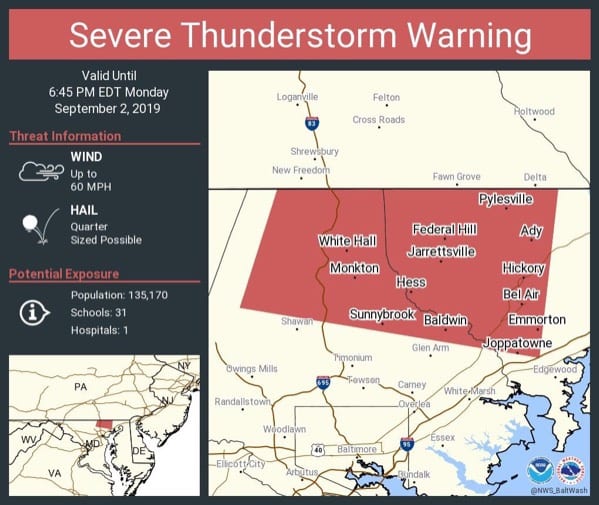 Facebook Comments