UPDATE: Forecasters now say the threat for severe weather has shifted south of our area.
Original story below…
——
NOTTINGHAM, MD – While Monday was a fairly quiet weather day in Maryland, don't expect the same on Tuesday.
Forecasters say there is an enhanced risk of strong to severe storms throughout the state Tuesday afternoon and into Tuesday evening.
Story continues below
Residents should be on the lookout for damaging winds, hail, and perhaps even a tornado.
Stay tuned to your local forecast throughout the day for more information.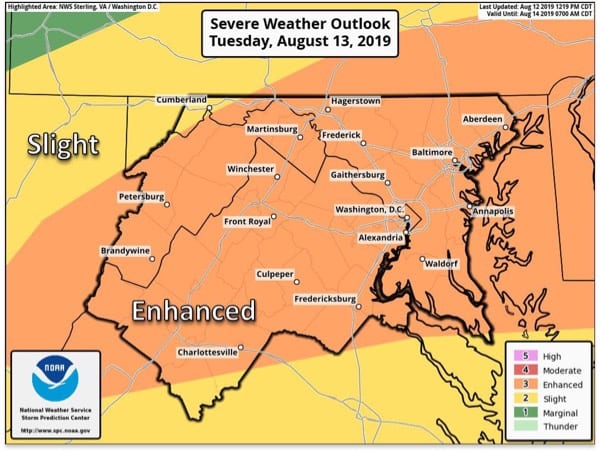 Facebook Comments