NOTTINGHAM, MD – The National Weather Service has issued a Severe Thunderstorm Watch for the Nottingham area.
The watch will remain in effect until 10 p.m. on Monday and covers all of Baltimore and Harford counties.
A thunderstorm watch means that conditions are favorable for the development of storms.
Residents should stay tuned to their local forecast.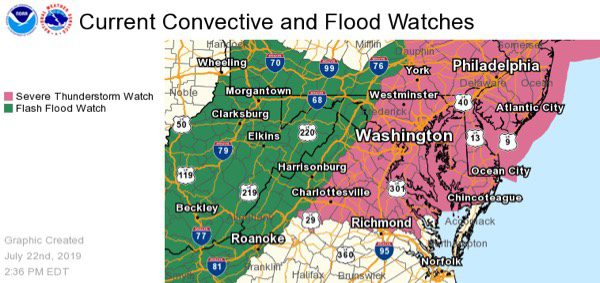 Facebook Comments