UPDATE: Reports indicate the bus involved was a church bus, not a school bus.  Belair Road remains shut down.
Original story below…
——
KINGSVILLE, MD – Belair Road has been shut down following a serious, Thursday afternoon crash in Kingsville.
The crash was reported at just after 2 p.m. at the intersection of Belair Road and Bradshaw Road.
A vehicle reportedly rear-ended a church bus at the intersection.
Story continues below
An 80-year-old female sustained serious leg injuries.
The woman has been taken to Shock Trauma for treatment.
Motorists should avoid the area.
[Image above via Jennifer Cabeza]
[Image below via Cassie Hartman Kidd]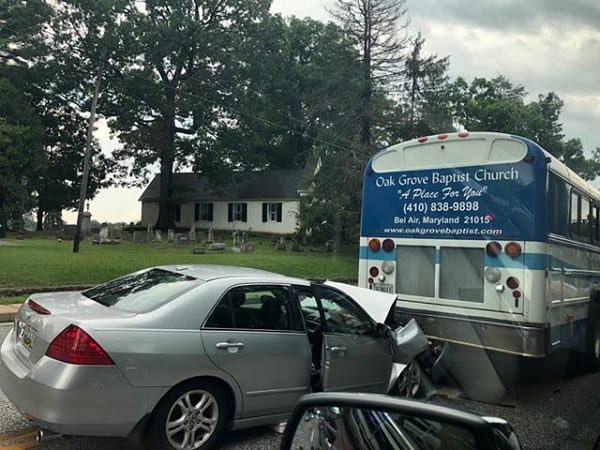 Facebook Comments