UPDATE: As of 11:40 p.m., the National Weather Service has used a Severe Thunderstorm Warning for the areas shown in the following graphic. The warning is in effect until 12:30 a.m.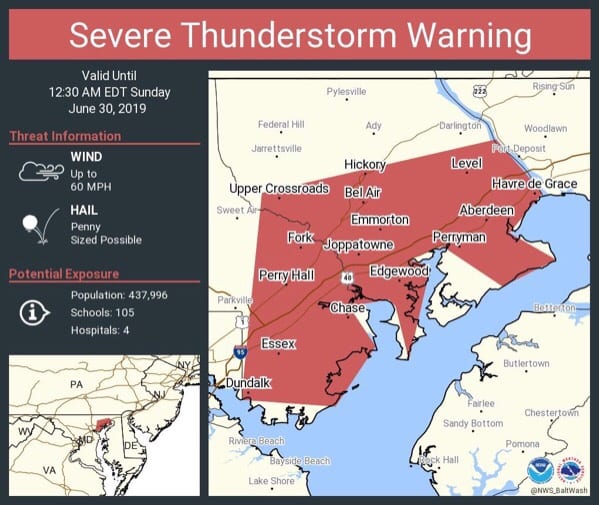 Original story below…
——
NOTTINGHAM, MD – A large storm cell was bearing down on the Nottingham area on Saturday night.
Story continues below
At about 11:15 p.m., radar showed a very large storm cell that stretched from Towson all the way back toward Westminster and Reisterstown.
No storm warning has yet been issued for our area, but residents should move indoors and avoid travel.
Residents should also stay tuned to their local forecast.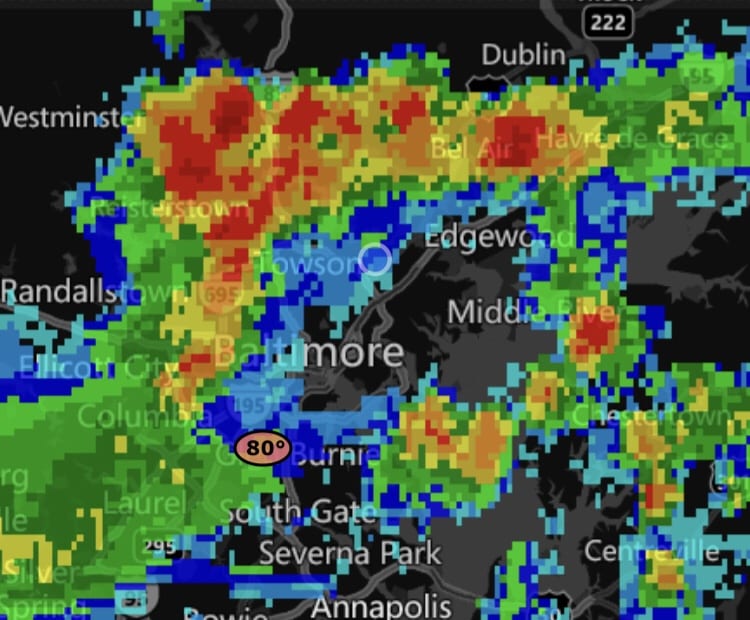 Facebook Comments