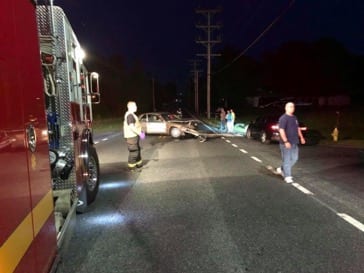 JOPPA, MD – Crews responded to a crash in the Joppa area on Saturday night.
The crash was reported at just after 9 p.m. at the intersection of Philadelphia Road and Clayton Road.
Units from Joppa-Magnolia Volunteer Fire Company responded to the two-vehicle accident.
Story continues below
Injuries were reported in the collusion.
Crash cleanup continues at this hour.
Facebook Comments