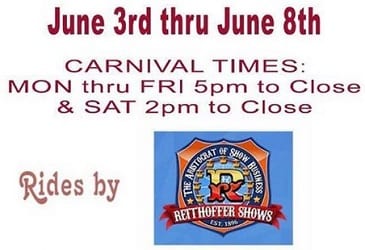 ROSEDALE, MD – An annual tradition continues this June.
The 2019 Rosedale Carnival will be held June 3 – June 8, 2019.  The carnival will begin at 5 p.m. Monday through Friday and at 2 p.m. on Saturday.
The carnival is presented by the Rosedale Volunteer Fire Company and St. Michael-St. Clement School.
Rides will be provided by Reithoffer Shows.
Story continues below
Discount coupons are on sale through June 2nd.
For information, call 410-866-2598.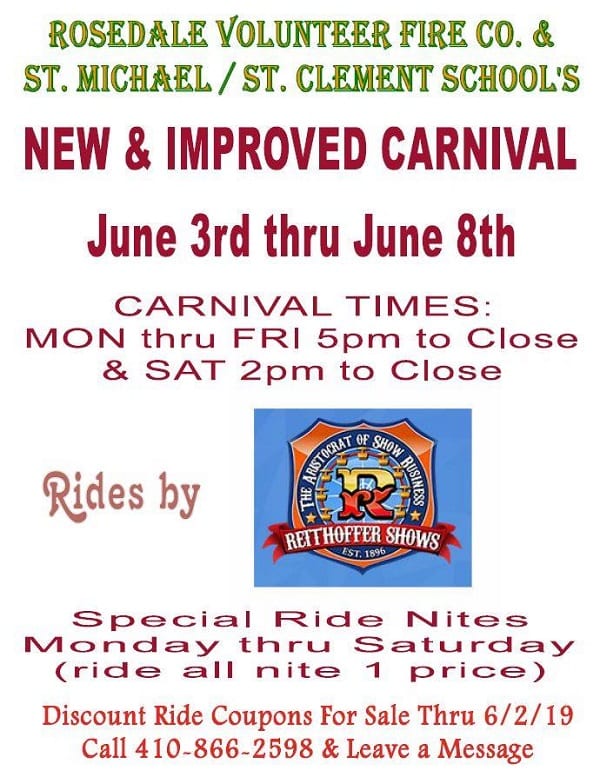 Facebook Comments