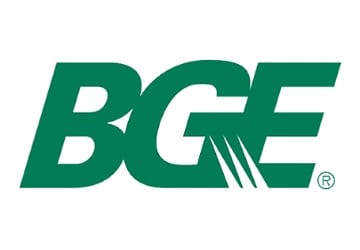 BALTIMORE, MD – BGE is prepared to respond to extreme weather and urges customers to take steps now that can help protect their families and properties. Continued investments in electric system upgrades, new innovative technologies, and the company's dedicated employees have combined to reduce the average length of a service interruption by 50 minutes since 2012 – but the company says customers should still have a plan in place, especially during hurricane season, which runs June 1st through November 30th.
Also beginning June 1, new standard offer service electric rates go into effect and residential customers who purchase their electricity from BGE will see a bill reduction of $10 per month over the previous year. The company says that customers who purchase their electricity from BGE are paying less today for the energy supply portion of their bill than they did in 2007.
BGE's summer readiness system upgrades include installation of more durable poles and wiring, expanded options for rerouting service to decrease the number of customers affected by an outage, and automated equipment that responds to system damage allowing field personnel to be deployed to other areas where on-site work is required. This work is part of the approximately $1.1 billion BGE invested in the company's electric system operations and maintenance and through infrastructure improvements during 2018.
"BGE strives to emphasize innovation in every aspect of our business, to ensure we are prepared to meet the demands of extreme summer weather, and we also ask our customers to prepare for extreme weather situations," said BGE President and Chief Operating Officer Steve Woerner. "We continue to invest in our system and train as a team, which helps us deliver the quality electric power that our customers expect and need in their daily lives, not just during the summer storm season, but year-round."
Advertisement
In total, the company has invested over $9 billion in gas and electric infrastructure since 2002, which includes ongoing investments in natural gas pipes, utility poles, overhead power lines, underground cable and other equipment. System upgrades and expansions are expected to lead to fewer outages and faster restoration when outages occur.
As part of the Exelon family of companies, BGE can draw on resources from sister utilities Delmarva Power in Delaware, PEPCO in Pennsylvania, Atlantic City Electric in New Jersey, Pepco in Washington, D.C., and ComEd in Illinois to help with power restoration after major storms.
As BGE prepares, customers should prepare before severe weather events. Connect with BGE for additional ways to report outages and get status updates:
Download BGE's free mobile app at the Apple Store or Google Play.
Sign up for text, email and/or phone alerts at bge.com/alerts.
Text "ADDOUTAGE" to MYBGE (69243), for two-way texting.
Store a supply of bottled water and easy-to-prepare, non-perishable foods.
Keep cell phones and mobile devices charged.
Customers with landlines should keep a corded phone to report outages if cell phones lose power.
Have a flashlight with fresh batteries on each floor of your home.
Customers requiring refrigeration for medication or electricity for medical equipment should have alternate arrangements in place in the event of an extended power outage.
Bookmark BGE's enhanced outage map at bge.com/outagemap for general information on outages in BGE's service area.
Facebook Comments