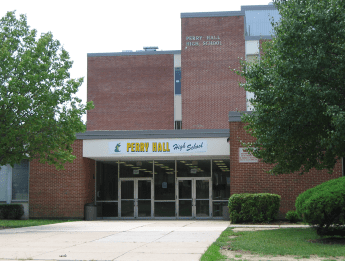 A new principal has been named for Perry Hall High School.
Current Patapsco High School principal Craig Reed will soon take the reins at PHHS.
Andrew Last, who has been the principal at Perry Hall High School for the past five years, will soon be retiring. His final day at Perry Hall High will be June 30th.
His official retirement will take place at the end of the calendar year.
Reed will begin on July 1st.
Congratulations to @CraigTReed_PHS as he is named as the incoming principal for Perry Hall High School. He will officially start on July 1st. 🐊🐊🐊

Advertisement





— Andrew Last (@AndrewLast2) April 26, 2019
Facebook Comments