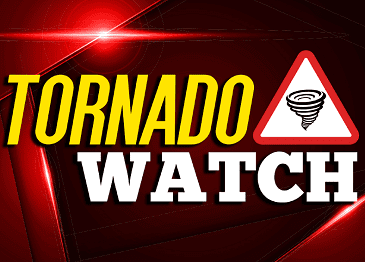 UPDATE: The Tornado Watch has been cancelled as the severe weather threat has passed.
Original story below…
——
The National Weather Service has issued a Tornado Watch for the entire Nottingham area for Friday night.
The watch will be in effect until midnight on Friday night.
A Tornado Watch means that tornadoes are possible, along with hail and wind gusts of up to 70 mph.
The NWS says that showers and thunderstorms will increase in coverage across the entire Baltimore area Friday afternoon, and again on Friday evening.
Damaging winds, tornadoes, and flooding rain will be possible.
Advertisement
Facebook Comments