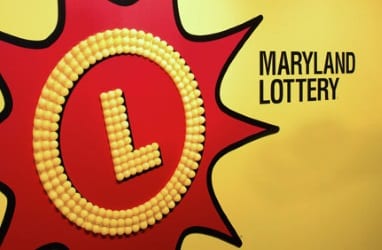 Looking to Keno for a little relaxation after a long shift, a Baltimore County corrections officer instead experienced an exhilarating end to his day.
A $12,502 winning ticket he took home from Putty Hill Liquors in Nottingham will help in his family's search for a new house.
"It had been a tough day and I looked forward to getting home," said the husband and father of three. "But I felt like playing Keno first, just for a few minutes."
The tired Nottingham resident visited Putty Hill Liquors, which was just around the corner and offers Maryland Lottery games. He bought a 7-spot ticket, added the Super Bonus multiplier feature and played his numbers for two drawings.
The 50-year-old found his Maryland Lottery luck with the numbers 1, 8, 12, 50, 63, 66, and 76 but didn't know it right away.
"I'd gotten distracted and missed the game entirely, so I really had no idea when I scanned the ticket."
Overjoyed but cautious about his possible $12,502 prize, the loyal player asked the clerk to check his Keno ticket.
"I could barely talk to the guy," he said. "I almost couldn't get the words out — $12,000!" When the clerk congratulated him, he knew his big win was real.
"We've been looking for a house for our family for a few months now," he said. "When it comes time for a down payment, we now have a head start."
Facebook Comments