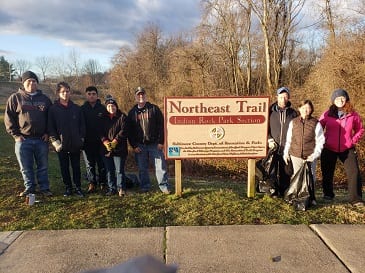 On Saturday, March 16, dozens of volunteers cleaned up garbage and repainted benches at Perry Hall's Indian Rock Park.
The effort was lead by Baltimore County Councilman David Marks, who helped secure the funding in 2014 to extend the Northeast Trail through the park.
The park stretches between Silver Spring Road and Ebenezer Road west of Perry Hall High School.
"Many thanks to those volunteers who took time on a cold March Saturday morning to clean Indian Rock Park and paint the benches," said Councilman Marks. "Thanks also to Neal Houk for help repairing the benches, and Rob and Kathleen Ballard for donating supplies. Everything looks so much better!"
This was the third annual spring clean-up of Indian Rock Park.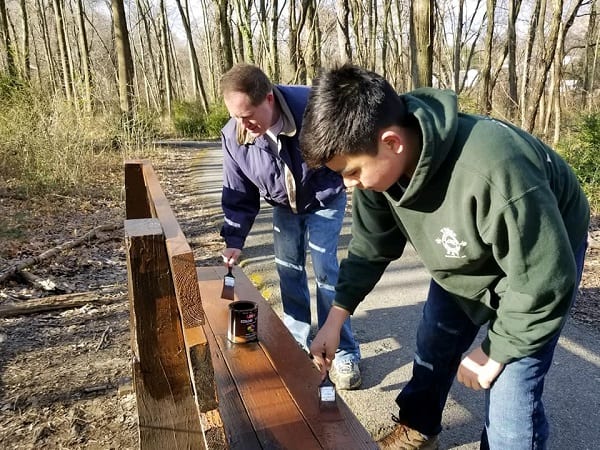 Facebook Comments