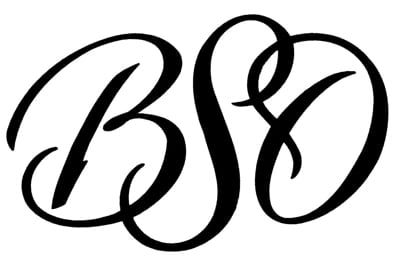 Before an audience of elementary, middle, and high school students, 38 high school musicians will perform alongside members of the Baltimore Symphony Orchestra during the Baltimore County Public Schools' annual Side By Side concert.
The event will take place on Thursday, February 14, at 11 a.m. at the Joseph Meyerhoff Symphony Hall.
The students, all members of the county's high school honors band or orchestra, were selected through a highly competitive audition process. The program also features Alan Mao, a Grade 10 pianist from Towson High School, as a soloist. He will perform Gershwin's "Rhapsody in Blue" with the Orchestra. Dr. Michael Repper will conduct. This is a ticketed event, and all tickets have already been reserved.
Prior to this performance, the BCPS students participated in sectional rehearsals led by Baltimore Symphony Orchestra musicians and rehearsed with the BSO conductor. They then come together for a rehearsal with the orchestra.
The students performing represent eight BCPS high schools: Catonsville, Dulaney, Eastern Tech, Franklin, Hereford, Loch Raven, Perry Hall, and Towson.
Side by Side
Ensemble Roster
2018 – 2019
Violin I
Tony Yao Dulaney
Linna Cui Perry Hall
Ashley Wu Hereford
Brandon Yoon Towson
Violin II
Zoe Hsieh Hereford
Alan Zhang Dulaney
Nina Cui Perry Hall
James Nguyen Franklin
Kaitlyn Crowley Hereford
Dennis Lin Catonsville
MacKenzie Hoey Towson
Advertisement
Viola
Jane Lee Eastern Tech
Maya Seitz Hereford
Cello
Sarah Bennett Hereford
Neal Lim Dulaney
Loren Lee Dulaney
Tyler Yup Towson
String Bass
Lucas Gorlin Tarbell Catonsville
Nicholas Scholl Towson
Piccolo
Kyla Perkinson Towson
Flute
Kyla Perkinson (1st) Towson
Christie Lin (2nd) Catonsville
Oboe
Kara Poling (1st) Franklin
English Horn
Kara Poling Franklin
Bassoon
Isabelle Zhang (1st) Towson
Madison Henn (2nd) Catonsville
Clarinet
Katherine Urrutia (1st) Dulaney
Zhengya Nie (2nd) Towson
French Horn
Juliana Salehi (1st) Towson
Michael Behnke (2nd) Perry Hall
Trumpet
Ben McLaughlin (1st) Towson
Nathaniel Lechtzin (2nd) Towson
George Harney (3rd) Dulaney
Luke Guonjian-Pettit (4th) Towson
Trombone
Justin Headley (1st) Perry Hall
Ian Shors (2nd) Towson
Tuba
Tim Paulis Towson
Percussion
Jack Felts Loch Raven
Dhruv Srinivasan Dulaney
Sara Ostermeier Towson
Facebook Comments