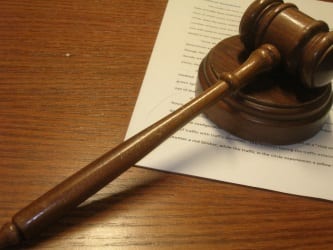 State Prosecutor Emmet Davitt announced on Thursday that Tyler Walch, Chief of Staff for Delegate Richard Impallaria, had been charged in the District Court for Baltimore County with violating the authority line requirements of the Maryland election laws.
The maximum penalty for that offense is one year imprisonment and a fine of $1,000.00.
The charges allege that Walch, who worked on the 2018 campaign of Delegate Impallaria, was responsible for the publication and distribution of a "robo-call" to approximately 9,000 Baltimore County and Harford County residents concerning Delegate Kathy Szeliga, another Republican candidate in the 2018 Primary Election with Delegate Impallaria.
The call in question was went out on June 25, 2018, the day before the Primary Election in Maryland, and failed to identify Walch or the Friends of Rick Impallaria campaign as the persons responsible for the call, and failed to state whether it was authorized by any candidate.
The charges further allege that Walch communicated the contents to Delegate Impallaria prior to its dissemination.
The text of the call, as conveyed by text messages, was:
"Hi this is Ali, a donor to the National Center for Transgender Equality calling to ask you to support Delegate Kathy Szeliga in tomorrow's Republican Primary Election. Kathy Szeliga is a true friend of the Transgender Community having voted for House Bill 1003 making it illegal to discriminate against Transgendered persons in the workplace. With the support of lawmakers willing to work across the aisle like Kathy Szeliga, Transgenders will soon be able to use the bathrooms of their choice. Again this is Ali calling to ask you to support Kathy Szeliga, a friend of the transgender community. Thank you!"
State Prosecutor Davitt commented "This message not only failed to provide the information required by Maryland law, it attempted to deliberately deceive voters by providing misleading information. Maryland voters are entitled to know what person or group is responsible for such material, particularly when it is published and distributed one day before the Primary Election. The credibility of the messenger is an essential factor in evaluating the value of the message."
A trial has been set for March 12, 2019.