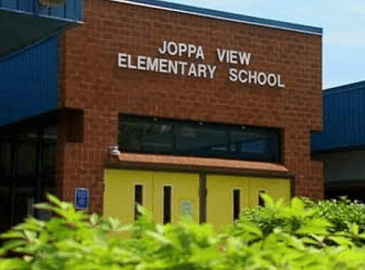 TOWSON, MD – Four Baltimore County Public Schools teachers have achieved National Board Certification, bringing the total number of National Board-certified teachers in the school district to 134.
The teachers whose certification was announced on December 10 by the National Board for Professional Teaching Standards are:
• Ellen Kusterer, English Language Arts/Adolescence and Young Adulthood, Catonsville High School
• Catherine Madison, Literacy: Reading-Language Arts/Early and Middle Childhood, Owings Mills Elementary School
• Dana Novotny, Library Media/Early Childhood Through Young Adulthood, Cromwell Valley Elementary Regional Magnet School
• Mary Grace San Juan, Generalist – Early Childhood, Joppa View Elementary School
In addition, two BCPS teachers successfully renewed their certification in 2018. They are:
• Jennifer Houseknecht, English Language Arts/Adolescence and Young Adulthood, Hereford High School
• Tiffany Wendland, Science/Adolescence and Young Adulthood, Office of Science, Health and Physical Education, PreK-12
To achieve National Board Certification, teachers must successfully complete a rigorous, performance-based, peer-review process, demonstrating their proven impact on student learning and achievement.
"Becoming Board-certified is just one of many ways that our teachers continually advance their skills and understanding," said Interim Superintendent Verletta White. "Through professional development activities and continued education, Board-certified teachers bring additional expertise to our schools and enrich the academic progress of our students. We are proud of these teachers for serving as role models to both their students and fellow educators."
Advertisement
More than 122,000 teachers in the nation have achieved National Board Certification; of these teachers, 3,907 achieved certification in 2018.
BCPS teachers are supported during the Board-certification process by a Board-certified teacher, Sandra Skordalos, who provides group and individualized coaching and feedback sessions. In the spring, BCPS will offer a special information session for teachers interested in becoming Board-certified.
"I'm thrilled to celebrate our new National Board Certified Teachers (NBCTs)," said Peggy Brookins, NBCT, president and CEO of the National Board for Professional Teaching Standards. "This is a great personal accomplishment, but it's more than that – this accomplishment is reason to celebrate the impact Board-certified teachers have on millions of students nationwide and on the teaching profession at-large. School principals and systems leaders from across the country regularly tell me that NBCTs are making a difference in their students' learning, strengthening their schools and their communities."
Facebook Comments