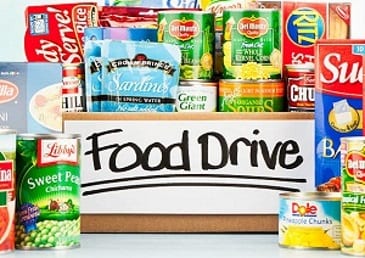 The White Marsh Precinct of the Baltimore County Police Department has launched a food drive to benefit Freedom Church on Hazelwood Avenue and Garden Village Community Center.
A grocery cart will be in the lobby of the precinct through the end of November as police collect donated boxes, cans, jars, and bags of food items to help stock the food pantry at Freedom Church and donate bags of goods to the Garden Village Community Center (which then disperses the bags to families in need in the Garden Village Community).
Please remember that donated items cannot be past or near expiration, as they will be used throughout the holidays.
Items that make great donations include the following:
Story continues below
Canned vegetables or fruit
Fruit cups or applesauce cups
Peanut butter
Jelly/Jam
Pasta noodles
Pasta sauce
Raman noodles
Rice
Canned soup
Cereal
Bottled juice or juice boxes
Any instant microwaveable food packages (mac-n-cheese bowls, etc.)
Police are encouraging citizens to bring as little or as much as they can.
Every little bit helps a family in need.
The White Marsh Precinct is located at 8220 Perry Hall Boulevard in Nottingham/White Marsh (21236).
Facebook Comments