Governor Larry Hogan has announced a pair of important new initiatives over the past week, one aimed at improving safety in schools and the other aimed at putting an end to human trafficking.
Safe Schools Maryland
Governor Hogan has announced the launch of "Safe Schools Maryland," a tip line and mobile app designed to streamline reporting of possible threats to students school facilities. The governor made the announcement at the Maryland Emergency Management Agency (MEMA) with student leaders, education officials, law enforcement leaders and others in attendance.
"Incidents of targeted violence at our schools are rarely sudden impulsive acts; instead, in the majority of these incidents, another person was aware of what the student was thinking or planning to do," said Governor Hogan. "We must remain ever vigilant when it comes to protecting our kids, and we are counting on our local school communities, our students, teachers, and parents to work together with us in these important efforts."
Students, family members, parents, teachers, administrators, and other community members can anonymously report information to Safe Schools Maryland via a mobile app available for download through the Apple App Store or Google Play, online at www.SafeSchoolsMD.org, or by calling 1-833-MD-B-SAFE (1-833-632-7233). Trained technicians will respond to reports 24 hours a day, seven days a week, 365 days a year.
The tip line staff will share incoming information with appropriate school system officials and staff; law enforcement personnel; fire, emergency, behavioral health, and medical staff; and other partners to help prevent violent or dangerous incidents at schools around the state and provide assistance to students in crisis. Students, parents, teachers, administrative staff, and others should be vigilant and report any activity that makes them feel uncomfortable, nervous, or frightened about the safety of their school, themselves, or others.
In many recent school violence incidents or threats, assailants have exhibited behavior that signaled a potential for violent activity or discussed such activity on social media. Some potential incidents around the country have been thwarted because alert students, parents, school staff, or others reported suspicious behaviors to appropriate authorities.
"Sadly, all too often students, choose to remain silent because they are afraid of retaliation, rejection, or stigmatization by their peers. The troubling result is a 'code of silence' in which students suffer harm that could have been prevented if another person had chosen to speak out. We need to empower our students to break that 'code of silence'," said Governor Hogan. "If they see unsafe situations or behavior, including threats made in person or on social media, bullying, or a friend who expresses the desire to hurt themselves or others, we need young Marylanders to say something and to do something without fear of retribution for coming forward."
Governor Hogan has asked MEMA to coordinate the school safety tip line and mobile app in partnership with the Maryland Center for School Safety. MEMA has trained existing staff and is hiring new staff to ensure that tip line calls and reports are answered 24/7.
"We are honored that Governor Hogan has asked MEMA to coordinate the new safety initiative," said MEMA Executive Director Russ Strickland. "This is aligned with MEMA's mission to coordinate resources from multiple agencies and to be the authoritative source of 24-hour information gathering and dissemination. We are excited to take the lead to help our state, local, and non-government partners make Maryland schools safer as the field of emergency management broadens."
Advertisement
As part of the announcement, education and public safety officials met with student leaders to discuss the tip line and other possible steps to reduce the likelihood of school violence. The students also had a chance to tour the MEMA facility and learn about MEMA, the State Emergency Operations Center, and The Maryland Joint Operations Center activities as well as actionable steps they can take to be well prepared in the event of an emergency. During their visit to MEMA, students received promotional posters that are also being distributed to schools electronically and will be available on the website, www.SafeSchoolsMD.org. Digital billboards throughout the state will begin displaying Safe Schools Maryland information starting today as part of the campaign launch.
The governor also announced that the Maryland State Department of Education (MSDE) was just awarded $3.6 million in federal school safety grants, which will supplement over $40 million in state funding provided in the Fiscal Year 2019 budget. A five-year, $2.6 million grant from the U.S. Department of Education will allow Maryland to implement the Maryland School Emergency Preparedness Program, a partnership between MSDE, local school systems, MEMA and local emergency managers. In addition, a three-year, $1 million grant from the U.S. Department of Justice will allow MSDE to implement a new violence prevention model in schools across the state.
"Learning simply cannot take place in a school where students and teachers don't feel safe," Dr. Karen Salmon, State Superintendent of Schools said. "These funds will help Maryland update and modernize emergency operations plans in schools throughout the state, and utilize state-of-the-art techniques to better identify potential threats to student safety."
Earlier this year, Governor Hogan proposed and enacted landmark school safety legislation, expanding the work of the Maryland Center for School Safety, creating statewide school safety standards requiring standardized training and certification for school resource officers, and requiring each school system in Maryland to develop mental health assessment teams in order to identify students whose behavior may pose a threat to safety and provide interventions.
Anti-Human Trafficking Initiative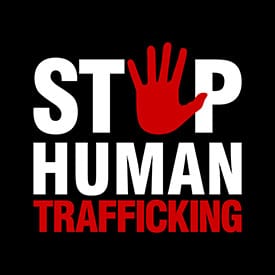 Governor Hogan also announced that Laurie E. Culkin, an attorney and advocate on behalf of human trafficking victims, has been named as Maryland's first Anti-Human Trafficking Director. This position, which will be housed within the Governor's Office of Crime Control and Prevention, will be responsible for coordinating supportive services for victims, as well as enforcement activities relating to human trafficking.
"Human trafficking is a despicable crime and we are determined to root it out wherever it occurs in our state," said Governor Hogan. "One of our most important responsibilities is to protect Maryland citizens, and this position is vital to establishing statewide coordination to prevent human trafficking and provide support for its victims."
In August 2018, as part of a series of initiatives to combat human trafficking in Maryland, Governor Hogan announced the Anti-Human Trafficking Director position. He also announced a new Crime Research and Innovation Center; strengthened data collection; an updated identification protocol; $5 million in funding for anti-human trafficking efforts; and legislation to categorize felony human trafficking as a violent crime.
"Governor Hogan made it very clear that he didn't want a person whose job was overseeing human trafficking along with other related duties," said V. Glenn Fueston, Jr., GOCCP Executive Director. "He wanted someone whose only job was to track human trafficking and support its victims. Ms. Culkin will be laser-focused on this issue."
"I am honored to join the Hogan administration as the Anti-Human Trafficking Director," said Ms. Culkin. "The governor has made fighting human trafficking a priority and one in which he has focused his attention and resources. It is my honor to be a part of this effort."
Ms. Culkin comes to the position from the Maryland Volunteer Lawyers Service in Baltimore, where she served as Human Traffic Prevention Project Coordinator. In that capacity, she led the design, implementation, and administration of the first human trafficking pro bono program in Maryland. She previously worked for Maryland Legal Aid, where she represented clients on domestic violence and family law matters. Her legal work also includes research on human trafficking, authoring numerous papers on the subject.
Ms. Culkin is a graduate of the University of Baltimore School of Law and an honors graduate from the State University of New York, University at Buffalo, where she studied Sociology and Health and Human Services. A native of New York, Ms. Culkin lives in Baltimore City.
Facebook Comments