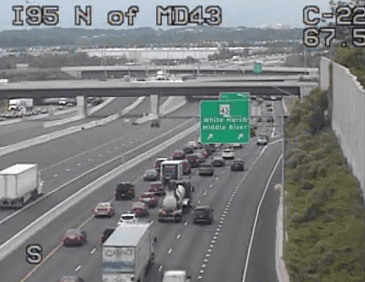 Crews are on the scene of a Friday afternoon crash along Interstate 95 in White Marsh.
At just after 2:15 p.m., a vehicle along southbound I-95 struck the jersey wall just past the White Marsh Boulevard/Route 43 exit.
Story continues below
Delays are present in the area.
Motorists should use caution.
Facebook Comments