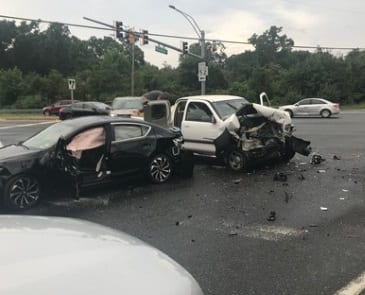 Rescuers had to use the "jaws of life" after responding to an early-morning crash in Joppa.
The crash was reported at about 6:30 a.m. on Saturday at the intersection of Philadelphia Road and Mountain Road.
Four vehicles were involved in the accident and three people were injured.
Story continues below
Units from the Joppa-Magnolia Volunteer Fire Company had to use the jaws of life to free one individual from their vehicle.
There has been no update on their condition.
Facebook Comments