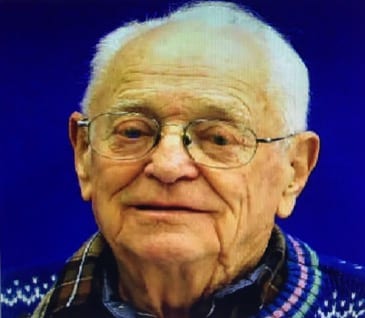 UPDATE: Mr. Gobeli has been found deceased – details here.
Original story below…
——
Police are asking for the public's help in tracking down a senior citizen who has gone missing from the Parkville area.
Johnnie Gobeli, 94, was last seen walking in the area of Kings Ridge Road at Michels Lane (21234) at 9 a.m. on Wednesday.
Police say Gobeli left his car running in a driveway with perishable groceries inside.
He is described as a white male, 5'6" tall, weighing 150 pounds.
He was last seen wearing glasses, a light blue shirt, and dark dress pants.
Advertisement
Anyone with information on Johnnie Gobeli's whereabouts is asked to call 911 or police at 410-887-5310.
Facebook Comments