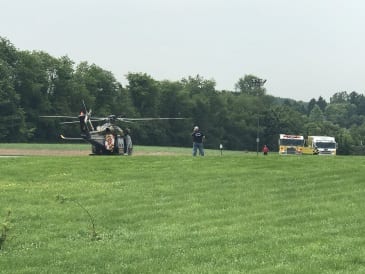 A MedEvac chopper was dispatched to the Fallston area on Saturday afternoon.
At about 12:30 p.m., emergency personnel received a call for a 13-year-old who had sustained a severe head injury near the 1800 block of Fallston Road, in the area of the Fallston Recreation Complex.
A MedEvac chopper responded to the scene and landed in the church parking lot across from the Fallston Recreation Complex.
Story continues below
There has been no word on the teen's condition, nor has there been any update as to how the injury was sustained.
Motorists should use caution in the area.
Facebook Comments