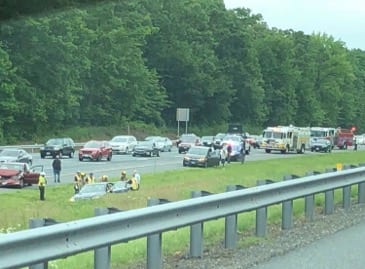 Emergency crews responded to the scene of a Monday afternoon crash in White Marsh.
The White Marsh Volunteer Fire Company reports that, at just before 2 p.m., one of its engines responded to an accident along southbound Interstate 95 between Route 152 and White Marsh Boulevard.
Three vehicles were involved in the crash.
Advertisement
There was no word on any injuries.
Facebook Comments