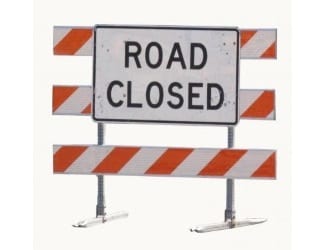 Authorities say a busy, Perry Hall thoroughfare has been shut down due to flooding.
The Maryland State Highway Administration advises that Belair Road has been shut down in both directions at Ridgely's Choice in Nottingham.
Motorists should use an alternate route.
The National Weather Service also advises that White Marsh Run is over flood stage at 13.4 feet and is still rising.
One Perry Hall man had to be rescued from rising flood waters on Sunday afternoon.
Advertisement
The Baltimore County Fire Department says crews have responded to dozens of water-related emergencies this afternoon.  Several vehicle rescues have taken place in Dundalk and flooding is occurring along Main Street in Ellicott City.
Authorities are urging residents to remain indoors until the storm passes.
A flash flood warning is in effect for much of the area until 10:45 p.m. on Sunday.
Facebook Comments