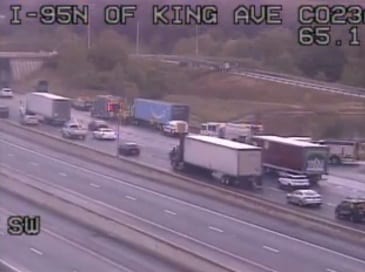 Crews are on the scene of a Thursday morning fuel spill in White Marsh.
The Maryland Transportation Authority says that the spill occurred along southbound Interstate 95 just prior to the beltway at about 10 a.m.
At least one lane of southbound I-95 is blocked for fuel spill cleanup.
Congestion begins at White Marsh Boulevard and continues down to I-695.
Advertisement
Motorists should expect delays in the area.
Facebook Comments