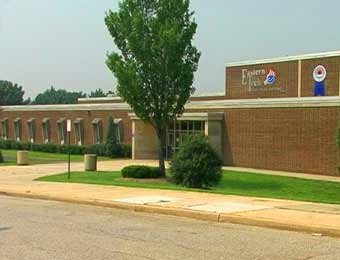 Nottingham, MD – Eight Baltimore County schools made U.S. News & World Report's "Best High Schools" list, and two schools earned "gold medal" status under the magazine's ranking system.
Eastern Technical High School and Towson High School were awarded gold medals, which signifies a spot in the top 500 schools on the national list.
"We are proud, as always, of our high-performing schools, and that they are located across the county," said Interim Superintendent Verletta White. "We are committed to ensuring that all of our students receive a high-quality education and that they leave us ready for success in college and careers."
The following Baltimore County schools made the list of the nation's top schools:
Gold Medal
Eastern Technical High School (ranked 8th in Maryland /418 nationally)
Towson High School (9/484)
Silver Medal
Western School of Technology (11/517)
Dulaney High School (12/534)
George Washington Carver Center for Arts and Technology (15/560)
Catonsville High School (35/1,743)
Loch Raven High School (38/1,959)
Bronze Medal
Sparrows Point High School (54)
In addition, Eastern, Towson, Western, Carver Center, and Sparrows Point appeared on the magazine's list of best magnet schools in the nation, and Eastern Tech and Towson appeared on the list of best STEM (science, technology, engineering, and mathematics) schools.
This year's rankings were culled from data from more than 28,800 public high schools in all 50 states and the District of Columbia. In this ranking, gold medals were awarded to 500 schools, silver medals to 2,211, and bronze medals to 3,237.
To rank schools, U.S. News worked with the research firm RTI International. The magazine analyzed state reading and math assessment scores, demographic information, graduation rates, and college-readiness measurements such as Advanced Placement and International Baccalaureate exams.
Maryland overall came in third in the nation, with 24.1 percent of its high schools earning gold or silver medals.