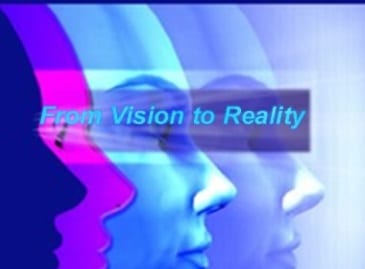 The sixth annual Student Independent Research Symposium will showcase the results of independent research conducted by students at seven BCPS high schools, including three students from Parkville High School.
At this public event, students will share their research projects in formal oral/multimedia presentations or TED-style talks. Students, parents, and staff interested in supporting these students and learning more about the Independent Research Seminar course are invited. High school administrators, counselors, school-to-career transition teachers, and library media specialists are encouraged to attend. Light refreshments will be served.
When: Monday, May 21, from 6 – 8 p.m.
Where: New Town High School
School Library
4931 New Town Blvd., 21117
Background: Fourteen students from Catonsville, Franklin, New Town, Owings Mills, Parkville, Patapsco, and Randallstown high schools were selected to participate in the BCPS Independent Research Seminar elective course, based on applications, interviews, and their commitment to following an advanced research process to conduct in-depth original research.
Student researchers have worked collaboratively and independently under the guidance of their library media specialists, faculty advisors, and expert mentors, using the steps and resources in a Research Framework to generate a research question, conduct a literature review, engage in discipline-specific research, and synthesize their findings to create a presentation for an audience.
Research topics address a variety of subjects and are based on the students' own areas of interest.
2018 Independent Research Seminar students and their research topics:
Lexsys Becker – senior, Parkville High School
Decreasing Incidents of Vector Borne Illness in El Nino Southern Oscillation Impacted Areas
Naima Camara – senior, Randallstown High School
Buildings, Communities, and Social Spaces: How Architecture Influences Communication and Social Interactions
Julia Coleman – senior, Owings Mills High School
Microplastic Quantification in Maryland Soil
Justin Delgado – senior, Randallstown High School
Putting the Brakes on Train Derailment with Positive Train Control
Jahvani Greenaway – senior, New Town High School
Black Male Image
Cameron Isaacs – senior, Randallstown High School
First Aid for the U.S. Healthcare System: Revolutionizing Medicine with the Placebo Effect
Seemab Kazmi – senior, Parkville High School
The Journey to Gender Equality: How Faith Will Fight for Women
Daniel Li – junior, Catonsville High School
The Relationship between Neuroimaging and Schizophrenia
Kayla Lilley – senior, New Town High School
Concussions in Football: The Why, the What, and the Prevention
Hailey Ludwig – senior, Patapsco High School and Center for the Arts
Applications of 3D Printing for More Affordable Prosthetics
Keny Shah – senior, Parkville High School
Detrimental Effects of Poverty and Discrimination on the Development of Individuals and Nations
Joanay Tann – senior, New Town High School
How Sexual Violence Affects Future Generations of American Culture
Seon Tromble – senior, Franklin High School
Seeing the Unseeable: VLBI Scans of a Black Hole in Multiple Wavelengths
Jay Vaughn – senior, Patapsco High School and Center for the Arts
Men's Poor Mental Health