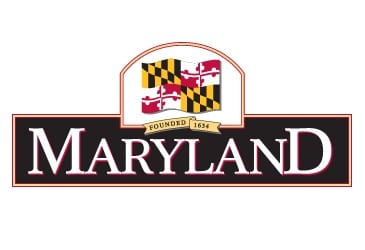 Governor Larry Hogan was joined on Tuesday by Senate President Thomas V. "Mike" Miller and Speaker of the House Michael Busch to sign 114 bills into law at a signing ceremony at the Maryland State House in Annapolis.
The signing followed the conclusion of the 2018 session of the Maryland General Assembly on Monday, April 9.
"Today is a great day for the people of Maryland. The success of our legislative session shows that, unlike the partisan gridlock we see in Washington, here in Annapolis, we work together in a common sense, bipartisan way to get things done," said Governor Hogan. "I want to thank the legislature for joining with us to make our schools safer, protect our communities from violent crime, provide tax relief for hardworking Marylanders, ensure our citizens have access to health care, and create even more jobs."
Among the bills signed into law were the Maryland Safe To Learn Act (SB 1265), a school safety package that includes key provisions from Governor Hogan's Safe Schools Act Of 2018, including increased funding for the Maryland Center for School Safety, the creation of aggressive statewide standards for school safety, requirements for the standardized training and certification for all school resource officers, and requirements for each school system to develop behavioral assessment teams to identify and provide interventions for students who may pose a threat to safety.
"No mom or dad should ever have to worry when they send their kids off to school whether their son or daughter is going to come home safely," said Governor Hogan. "I want to thank legislators on both sides of the aisle for coming together and working with us to make our schools safer."
The governor also signed Senate Bill 387 and House Bill 1782, which completed a bipartisan effort to stop health care costs from soaring. Governor Hogan and the presiding officers signed the centerpiece of this health care initiative (HB 1795/SB 1267), which creates the structure for a reinsurance program to be administered by the Maryland Health Benefit Exchange, into law on April 5, 2018.
Additionally, the governor signed House Bill 96, legislation introduced by Speaker Busch and supported by the governor, to establish a tax credit for living organ donations, and House Bill 427, a common sense measure to allow students to use and bring sunscreen to school, which the governor supported following his recent surgery to remove skin cancer cells.
"I want to thank our presiding officers and legislators on both sides of the aisle for their hard work over the past 90 days. This has been one of the most productive legislative sessions in the history of our state and a win for the people of Maryland," said Governor Hogan.